Corporate Philosophy

"Going Concern"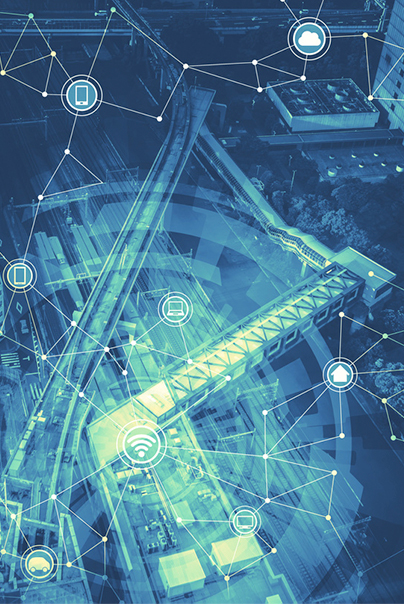 Originally, it is a term used in corporate accounting, and it means both "an idea based on the premise of ever continuing business activity" and "societal responsibility for being an ever continuing corporation".
It is not easy to be a company that sustains "persistency" in this rapidly changing society.
NIHON ACCESS has also been taking this huge challenge head-on since its beginning, and still has to keep in mind that serious effort continues to play a major part.
We understand that the only answer to this ever lasting challenge is "Continuously Evolving" – to evolve over and over.
The reason we use the term "evolve" instead of "progress" or "grow" is to emphasize the meaning of self improvement toward outer environmental change.
Thus, our attitude with originality and ingenuity in confronting the changing paradigm (existing frameworks and values), to challenge, is what is important.
Development of human resource and corporate culture for keep being such corporation is the source of our solution services, which is our biggest business purpose.
From our CEO

1994 – it was around the time internet usage environment was starting to become imminent for small and medium sized corporations and us individuals.
I, myself, cannot recall clearly if the term IT existed at the time, but this was when the Solution Business of NIHON ACCESS has started.
It is our honor to be able to contribute to this information-intensive society with our IT solution services such as IT infrastructure construction, system development, and operational support.
Therefore, it is essential for us, who have roles in the field, not to misunderstand the nature of technologies brought about by technological evolutions such as Cloud, IoT, and AI, including both advantages and disadvantages. Technological evolutions today steadily presses forward with our social and economical activities, and causing borderlessness in various aspects.
We realize that it suggests that being global is necessary for our market and human resources.
Now we have made our decision to globally deploy the Solution Business based on our new strategy. Atop the list is to newly establish and consolidate SI businesses centering on software development and consultation, and overseas projects based in India and ASEAN countries such as Vietnam and Malaysia.
Human resource development, one of our missions, is a cultivation of advanced engineers who have "advanced skills" and are "relationship-oriented" as much as it is to secure global IT engineers. The consolidation of overseas projects mutually stimulates minds of engineers regardless of their nationalities and it enables them to acquire global and highly authentic skills.
We are determined to contribute to growth strategies of various corporations in this borderless society with IT Solutions by cultivating a number of such brilliant IT engineers.

Company Overview
Official company name
NIHON ACCESS CO., LTD.
Date of foundation
November 16, 1994
CEO
Fumio Kubota
Address

Osaka Head Office

Umeda East Bldg. 7th fl., Taiyuji 5-15, Kita-ku, Osaka city, Osaka 530-0051  →MAP
Phone: 81-6-6316-8660 / Fax: 81-6-6316-8675

Tokyo Office

Mitsui Sumitomo Bank Gotanda Bldg. 6th fl., 1-14-10 Higashi Gotanda, Shinagawa-ku, Tokyo 141-0022  →MAP
Phone: 81-3-5798-7860 / Fax: 81-3-5798-0688

Nagoya Office

Ichigo Sakae Bldg. 7th fl., 3-15-27 Sakae, Naka-ku, Nagoya city, Aichi 460-0008  →MAP
Phone: 81-52-262-3560 / Fax: 81-52-262-3588

Fukuoka Office

Akasaka Egashira Bldg. 4th fl., 1-5-22 Akasaka, Chuo-ku, Fukuoka city, Fukuoka 810-0042  →MAP
Phone: 81-92-713-1230 / Fax: 81-92-713-1105
Number of employees
204(Including Contractors) (as of January 2021)
Capital
30 million yen
Bankers
MUFG Bank, Ltd. (Hankyu Umeda North Branch)
SUMITOMO MITSUI BANKING CORPORATION (Umeda Branch)
Business
1. Providing information system integration services
2. Developing information system infrastructure, and providing system support services
3. Marketing information system products including our originals
4. Providing various sales and marketing tools
5. Outsourcing
Staffing Registration No. 27-020252
Client list
●The Ministry of Land, Infrastructure, Transport and Tourism
●Hitachi Solutions Create, Ltd.
●Fujitsu Limited
●NEC Solution Innovators Limited
●Canon IT Solutions Limited
●Hibino Corporation
●PC Technology Limited
●Fuji Electronics IT Solution Limited
●Sumitomo Forestry Information Systems Co., LTD
●NEC Corporation
●IMAHAN CO., LTD.
●Amusequest Inc.
●MicrotracBEL Corp.
●Natural Pharmacy Co., Ltd.
●The Japan Foundation
●UCHIDA ESCO CO., LTD.
●Showa Shell Business & IT Solutions Ltd.
●MATUMOTOEN. Co.Ltd
●KYOSHO CO., LTD.
Partnership
Company Structure

Industry types of clients and partners
Manufacture

Automobile, Food & Beverage, Machine Tool, Electrical appliances, Electronic devices, Chemical product
IT

Software System Development, IT solutions
Telecommunications/ Media

Mobile communications, CATV
Finance/ Insurance

Banks, Securities, Finance, Insurance
Construction/ Real estate

General contractors, Bridge constructions, Rental properties
Logistics/ Warehouses/ Transportation
Wholesale/ Retail

Office equipments
Energy

Electric power, Gas
Education related

Schools, Vocational schools, Educational institutions
Medical institutions

Hospitals, Clinics
Government agencies

Ministries, Local government