Original Products
We provide high-tech original products: combination of a smart device and authentication technology
We offer cost efficient and highly secure products utilizing biometric authentication with vein information and IC technology.

Turning a tablet into time cards. Smarter way to manage attendance.

SmartManager is an attendance management system which combines a smart device and a cloud server. Public transportation cards such as Suica and PASMO or Employee IDs can also be used for personal authentication. The finger vein authentication prevents attendance fraud and also enables empty-handed personal authentication. It brings you easy and highly functional attendance managment.
Features
1. Can be placed anywhere and carried around everywhere

You could use SmartManager anywhere as long as you have a power cable and an internet connection (4G or wifi). It is easily carried around to multiple event halls.
2. Flexible attendance management with real time signal

Because the clock-in information is accumulated in a cloud server, you could manage attendance information at multiple sites altogether with a tablet or a smart phone.
3. FUNCTIONALITY has gone UP while your COST comes DOWN

No time card necessary; clock-in information is sent right away with a mobile device. Paperless procedure also brings down your cost, big time.
4. Compatible with your current payroll software

You could export attendance data with a format that is appropriate for your payroll software. Smart Manager is compatible with a wide range of tools: from widely used payroll software to your own mission-critical system. (*1)
*1 Applicable with a packaged plan. Some may not be possible depending on the features of current system.
5. Improved security with an exclusive tablet stand

We have a variety of exclusive stands for tablets such as wall-hanging or floor-standing depending on business settings. We also semi-customize cases for even more security.
How SmartManager works

Main Functions
【User and group settings】

User data batch registration
Work status display (real-time)
Work group settings
User authority settings
Alert settings for weekly working hours
Settings for work time for standard working hours
Settings for break time for standard working hours
Settings for break time for overtime
Settings for break time for midnight working hours
Manage 2-consecutive days of work (ON/OFF)

Change date and time

Change closing date
Change rounding time
【Tally】

Automatic tally for working hours

Closing

Automatic tally for overtime
Automatic tally for midnight work
Automatic adjustment for break
Export clock-in data

【Clock-in management】

Automatic rounding of clock-in time
Automatic recognition of clock-in status
Managing stamping at multiple sites
【Work shift management】

Work shifts batch creation

【Application management】

Application for vacations and other leaves
Application for paid overtime

Application approval

【Data management】

Database backup
Database restoration
System Requirements
SmartManager
(apps for Android device)
OS
Android 4.1.1 or later
Memory
512MB or more
Hardware requirements
Vein authentication device or external NFC reader needs USB connection; a dedicated USB port and a separate power outlet are necessary.
A connection operation check with the vein authentication unit is needed. Please contact us for details such as verified hardware.
Management Console
(web management tool)
Compatible browsers
・Internet Explorer 10/ Internet Explorer 11
・Google Chrome (version 31 or later)
・Firefox (version 26 or later)
・Safari (version 6 or later)

Highly secure entrance and exit management system with biometrics authentication

The finger vein authentication enables empty-handed and highly secure entrance and exit management system. Because it is compatible with the Smart Lock control, your existing door could be easily turned into the electric lock type without extensive work.

(Depending on the availability of electrical locks in your region, the installation may not be possible.)
Features
1. Biometric authentication for empty-handed and highly accurate authentication

SmartManager eLock PRO authenticates individuals entering/ exiting the room rapidly and accurately. It works with biometric authentication with finger vein; there is no need for items for entry such as cards, nor need to worry about lost or unauthorized lending of cards.
2. Also controls the "hot" Smart Lock

SmartManager eLock PRO is compatible with Smart Lock which has been gaining popularity in recent years. Because no extensive work is needed, it is possible to build highly cost effective systems.
3. Choose from flexible installation configurations

A control device, which could be selected from different types (standing, desktop, or wall-hanging) depending on where you would place it, is easily set just by securing a power outlet. No wiring work is necessary.
4. Variety of functions are available via cloud service

Check who is where right now even for sites far away. Also, various cloud services such as new site registration or room reservation are available.
Useful in many different scenes
Manage distant facilities altogether

For confidential areas

For office entrance

Unlock only appointed door with automatic identification
Other performance records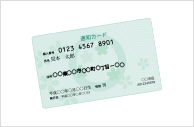 Collection and storage service for Individual Numbers (My Numbers).
OS: Android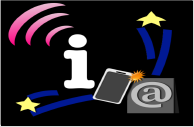 Smart Poster
OS: Android